Dual Screens
RockSteady
4K HDR Video
8x Slow Motion
UHD Image Quality
Waterproof
Live the Action
Whether you want to record your world from behind a lens or be the star of the show, Osmo Action's dual screens allow you to capture it all with the touch of a button. A vivid front screen lets you frame yourself effortlessly in any setting, while the back screen delivers a crystal-clear, hyper-responsive display. This durable, versatile action camera is jam-packed with advanced technology that lets you spend less time worrying about equipment and more time living the action.
Made to Move
After years of providing advanced, reliable stabilization technology to filmmakers around the globe, DJI has gone one step further. RockSteady combines EIS with complex algorithms, delivering stable, shake-free footage no matter how heavy the action gets.
RockSteady OffRockSteady On
More Dynamic Detail with HDR Video
Dramatically enhance the dynamic range of your footage when recording with HDR video. This shooting mode delivers natural transitions between light and dark areas, capturing rich details that are often lost in environments with complex lighting.
Take Your Best Shot
Osmo Action packs a high-quality punch with 4K/60fps at 100Mbps video. This ensures your footage always matches the intensity of the moment while maintaining sharp details.
Creative Shooting Modes
Explore Diverse Functions
8x Slow Motion
Capture every epic move with jaw-dropping clarity and detail when you use 8x slow motion with 1080p resolution and 240fps.
Custom Exposure Settings
Shoot for the stars with manual and semi-automatic settings that allow up to 120 seconds of exposure, perfect for capturing the night sky.
Timelapse
Condense time and movement for stunning, easy-to-achieve results.
Timed Shooting Mode
Set up timed RAW shots, perfect for post-processing and additional control.
Life Doesn't Wait, Neither Should You
Action OS is an extremely fast interactive system that combines an efficient, streamlined UI with three accessible buttons to provide rapid, flexible operation. Powering on, recording, and setting modes can all be done in the blink of an eye.
Custom Mode
For simplified use and upgraded efficiency, Custom mode lets you store, list, and select frequently used shooting modes and exposure settings.
QS Button
The Quick Switch button ensures modes and settings are easily and quickly accessible. It has multiple capabilities including options that let you flip between the front and back screen, change modes, and select custom settings.
SnapShot
SnapShot means you'll never miss a moment of the action. Press the shutter button to power on and begin recording in under two seconds. Pressing the shutter button once when the camera is in sleep mode or powered off engages preset shooting modes.
Voice Control
Five voice commands make essential functions like filming, capturing photos, and powering down the device effortless.
11M
Waterproof
Sporting a watertight seal and a hydrophobic coating on the back touchscreen, Osmo Action is waterproof at depths of up to 11 meters, making it the perfect underwater companion.1
3Layers
Safe from the Elements
The lens features three aspherical layers that effectively reduces glare and distortion, delivering crystal-clear image even in direct sunlight. A protective, anti-fingerprint coating on the Lens Filter Cap repels oil, water, dirt, and other small particles, enabling you to continue filming, even when conditions and terrain get tough.
-10°C
Temperature Resistant
Versatile batteries perform well even in extremely cold environments with temperatures as low as -10℃.
16%
More Efficient Cooling
Featuring a 16% increase in efficiency, this carefully designed heat-transfer system allows generated heat to be quickly dissipated, making it possible to shoot consistently for long periods of time without worry.
Expand the Possibilities with Accessories
Get creative with accessories.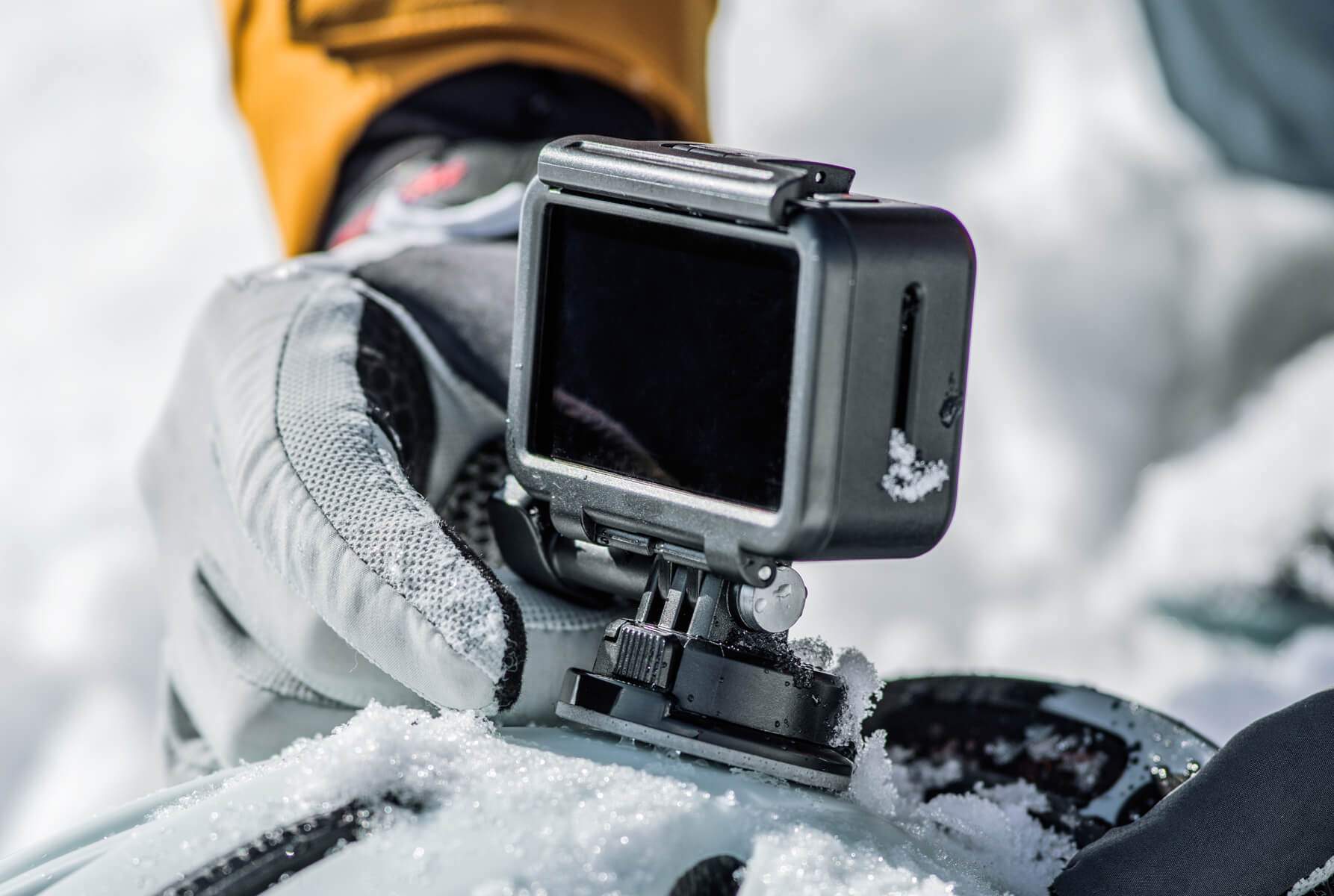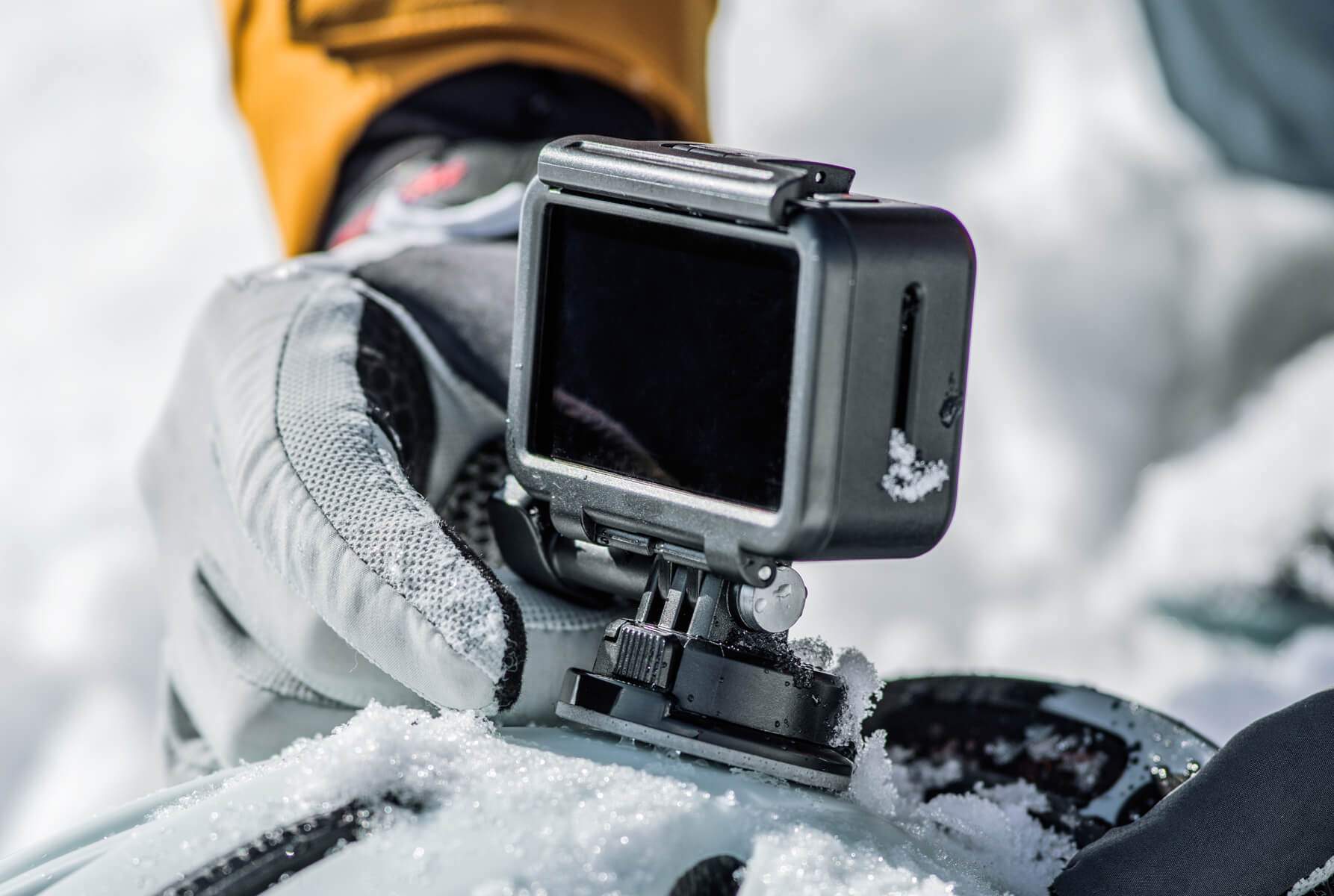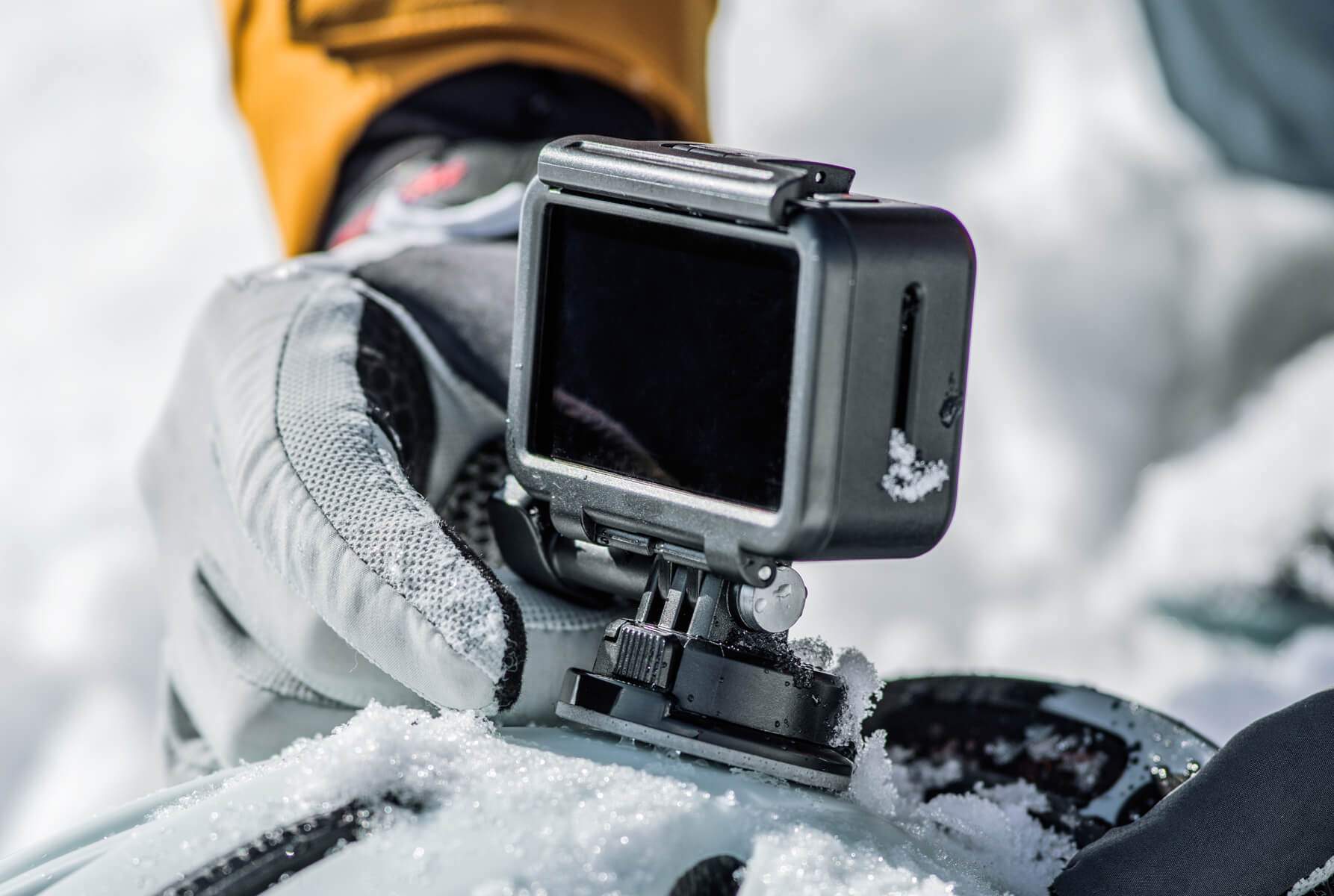 DJI Mimo App
The DJI Mimo app is filled with intuitive features and powerful editing tools, so you can get the most out of your Osmo Action. Story templates allow you to edit and share the exciting highlights of your life to social media instantly.
* Results achieved in a controlled environment; performance may vary depending on environment, method of use, and firmware.
** DJI Mimo is required for activation when using Osmo Action for the first time.
1. Only applies to operations following the requirements from User Manual under normal water condition. Suggest not to use under extreme or complex liquid condition.

Dual Screens
RockSteady
4K HDR Video
8X Slow Motion
4K/60fps
Waterproof (11m)